When a team of designers from the Gainsborough Silk Weaving Company visited our 10th Anniversary Open Day, and said how nice it would be if we would visit them in return, we did not need asking twice!  So on Monday, 11th September we excitedly met with Gainsborough Silk's Design Manager, Dominque Caplan, who was to give us our guided tour.  We felt very privileged to have such an exclusive and extensive tour of this wonderfully historic silk factory.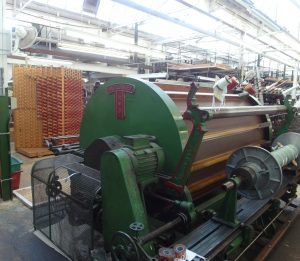 Awarded the Royal Warrant in 1980, the company has produced fabrics for the Royal palaces, state buildings and grand residences the world over, and their tradition of creating fabrics of enduring quality carries on today.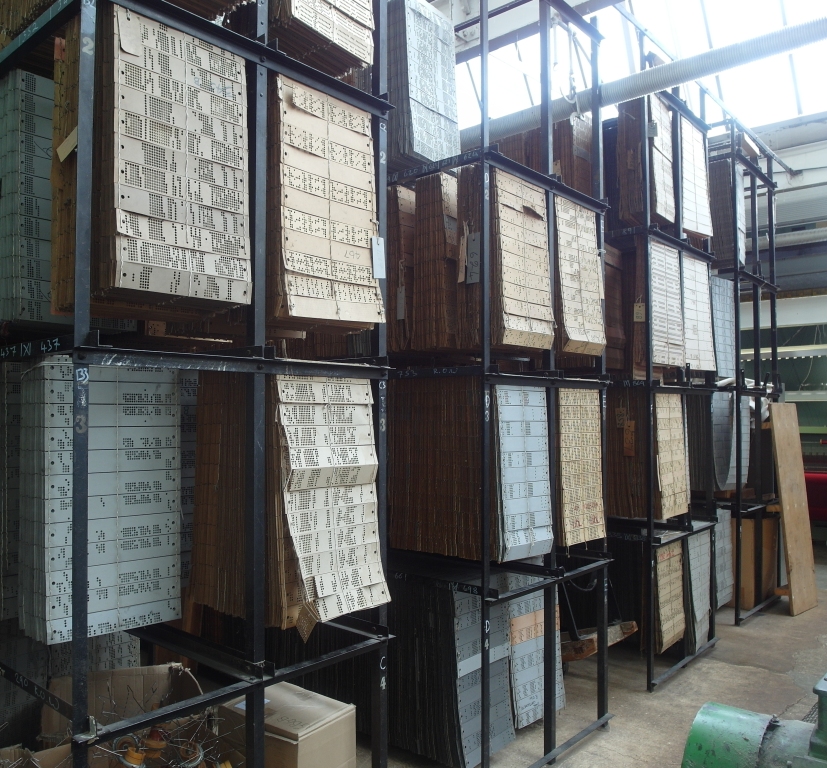 We were amazed by all the old Jacquard pattern cards still to hand … and … the archives absolutely brimming with silk samples.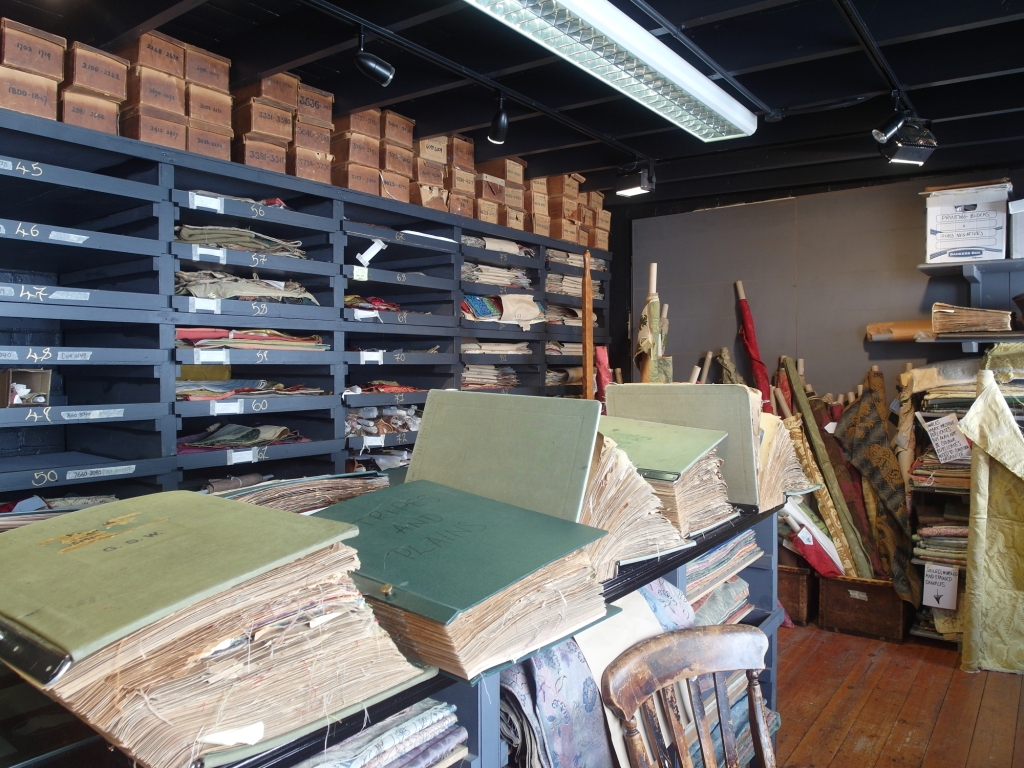 It was a fantastic opportunity to see silk at the early stage of its creation, rather than during the conservation process with which we are most familiar with.
Thank you for such a great visit!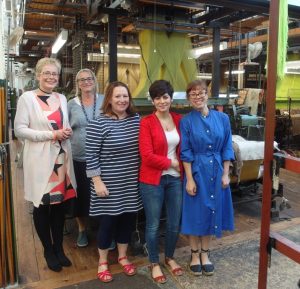 Gainsborough Silk Weaving Company