Theatre Royal ~ Bury St. Edmunds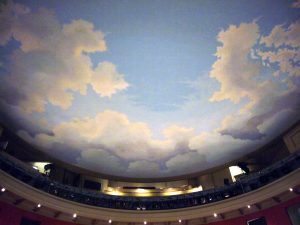 On a very wintry Saturday morning in December we visited the Theatre Royal in Bury St. Edmunds as part of our 'Studio Christmas Outing'.   We were going to peek behind the scenes to see what goes on backstage.  We were delighted … especially as it was pantomime Saturday … it's behind you!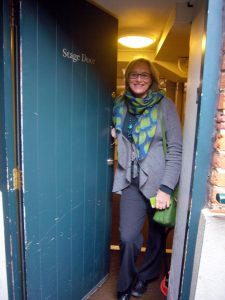 We were met by Lucy, Front of House and Events Manager, Matthew, Theatre Manager and Rory, our guide.  Rory's knowledge of the theatre now and in the past, his facts and anecdotes, and his humorous comments were fantastic and we learnt so much.  We even got to see a Pantomime "dame" run past us at one point … no we didn't, yes we did!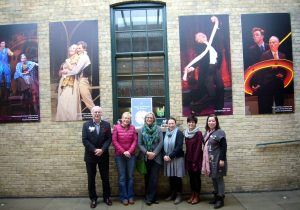 Thank you to Lucy, Rory and Matthew for a wonderful time at their lovely theatre and for the gorgeous cake and coffee too!  We highly recommend this tour to anyone: see the link below:
Theatre Royal Bury St. Edmunds