10 years ago, in March 2007, we opened our current studio.  To mark the Anniversary, we held a series of Open Days at the end of June 2017.
There was a professional day where ICON colleagues took advantage of a tour of our Studio plus visits to Gainsborough's House "Silk: From Spitalfields to Sudbury" exhibition, Humphries Weaving where Richard Humphries himself gave a talk and an excellent Silk Walk around Sudbury, highlighting that Sudbury is indeed the silk capital of the UK, where we still have three working silk mills!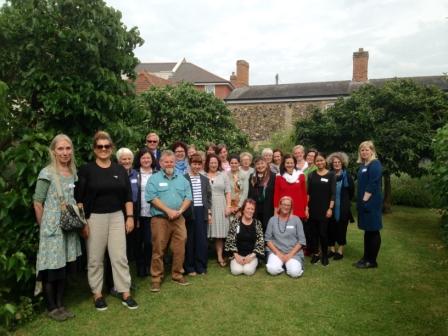 ICON Colleagues at Gainsborough's House
The general public had the opportunity to visit us too and over the combined three days we welcomed over 100 visitors.  Many stayed for a considerable time admiring the Studio, looking at previous and current conservation projects, and entering  into some interesting discussions with us.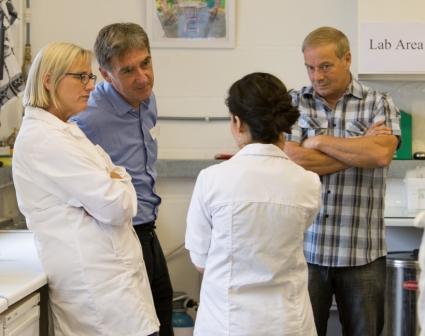 Deep in conversation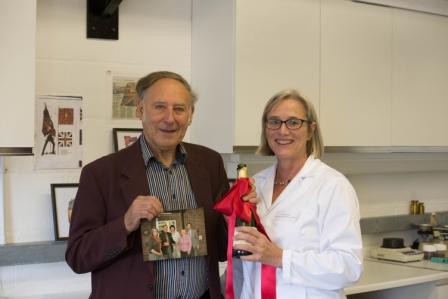 John Sayers and May holding mementos of the original Studio opening, when John cut the ribbon
The local press reported on our celebrations and you may read further accounts via the following links:
http://www.eadt.co.uk/business/may-berkouwer-textile-conservation-celebrates-ten-years-in-the-business-of-fabric-conservation-1-5110976
http://www.eadt.co.uk/business/may-berkouwer-textile-conservation-in-sudbury-celebrates-ten-years-in-business-1-5106377
Even our resident dog got in on the act!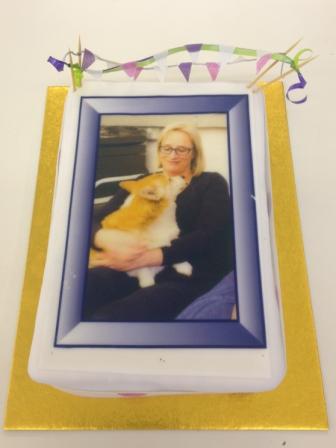 May and her dog Diggels recreated on a celebratory cake!