June 2018 saw a celebration take place at Castletown House, Ireland's earliest and finest Palladian house.

It marked the successful conclusion of a joint project in which May Berkouwer and Ksynia Marko conserved the Silk Damask Wallcoverings of Castletown's Red Drawing Room.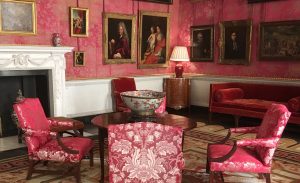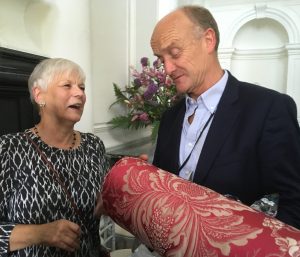 Christopher Moore, board member of the Castletown Foundation, was quoted to say "… we have jointly brought to a conclusion something good and important, and I hope it has an influence elsewhere …"
Following Professor Roy Foster, IADS entertaining lecture, a cocktail party took place within the house and grounds. We hope you agree these photographs help to depict this significant and happy event.
If you click on the link below and scroll down, you will see May and Ksynia working on the conservation of these wonderful damasks.